Perhaps the true inspiration for this column happened on July 23, 2021, sometime after 4 a.m
I had stayed up all night anticipating the opening ceremony of the Tokyo Olympics, hoping to see Sue Bird carry the American flag.
It made perfect sense that Bird, who had led the Seattle Storm to four WNBA championships and the US women's team to four gold medals, would partner with baseball player Eddy Alvarez to lead the country's summer games into the competition.
She'd also gleaned some guiding advice from Dawn Staley, who did the honors in 2004 when Bird was an Olympic rookie.
"We talked about it," she said in a previous interview. "She said listen, the flag isn't that heavy. You'll be fine."
And it was Bird who wore the Stars and Stripes with the poise and dignity that defined her entire career and inspired a generation of younger female athletes.
Unsurprisingly, she now has five gold medals.
"Sue Bird," said Central Washington coach Randi Richardson-Thornley, "has absolutely amazing ability. It offers everything you need in a point guard."
Brian Agler, who coached Seattle to its second title in 2010, was dramatically succinct about his team's leader in a recorded interview.
"Sue," he said, "does her job better than anyone who's ever played the game."
And wow, how things have changed since Bird's days at UConn, where the Syosset, NY native led the Huskies to two NCAA titles before beginning a legendary career in Seattle that ended last summer after 21 stellar seasons.
From 2013 to 2017, Kelsey Plum, a Poway, California product, had an award-winning, record-breaking collegiate career in Washington.
The 5-8 southpaw guard was a standout player for four years, leading the Huskies to the first Final Four in school history as a junior and en route to becoming the NCAA Division I career leader the next year, averaging 31.7 points per game scored a national best.
In her last regular season game, Plum scored 57 points.
She then became the WNBA's top draft pick, and last summer she won all league first-team honors for the Las Vegas Aces, who ended Bird's career and Storm's season in the process of capturing the WNBA crown.
Closer to home, Cashmere's Hailey Van Lith opened recruiters' eyes when she played guard as a freshman high school, signed with rising NCAA powerhouse Louisville and finished as a runner-up last season to lead the Cardinals to the Final Four.
Some of the local observers who had seen Van Lith play at the SunDome, among others, asked if she had the physical ability to excel at the elite collegiate level.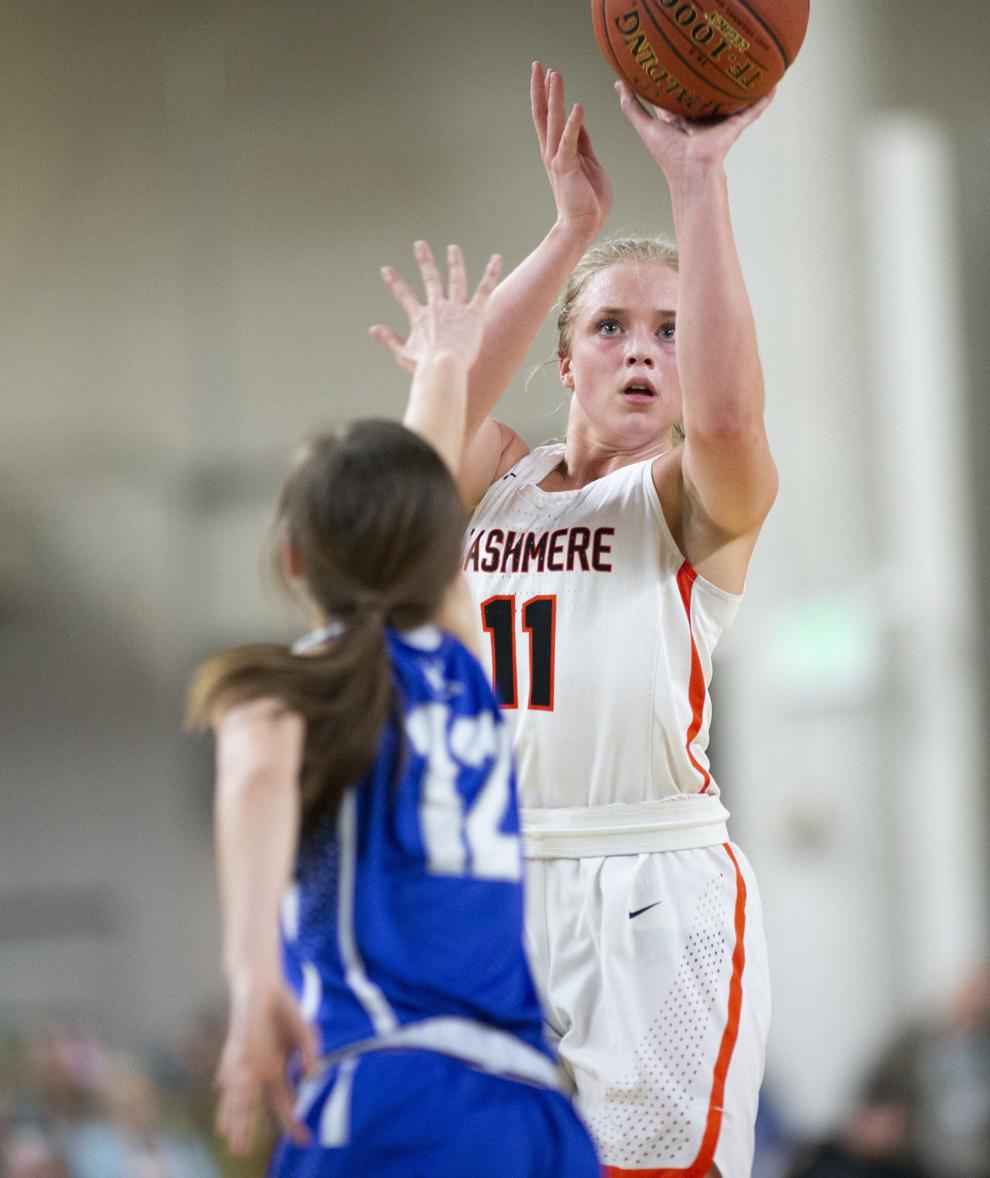 "I was one of those people," said Bobbi Hazeltine, a Walla Walla Community College coach who has 496 wins and three NWAC titles in 23 seasons with the Warriors. "She proved us all wrong."
"But overall our game has improved and continues to improve. The players at our level are getting better and better. And that's our game."
Here in our own backyard, 6-3 Sam Bowman played at Zillah High before becoming a dominant force for a burgeoning program in central Washington.
After a humble two-year start, including a 2020-21 season shortened by the pandemic, Bowman emerged as a 16.2-point, 15.9-rebound performer last winter as the Wildcats won 24-8, the Won GNAC tournament championships and achieved the first NCAA Division II tournament triumph in school history.
She set a program record with 23 rebounds in the season opener at Stanislaus State and broke that mark weeks later with 29 boards at Concordia Irvine.
Their totals were the highest for rebounders last season in all three NCAA divisions.
Not surprisingly, Bowman was a D-II Second-Team All-American.
The redshirt veteran's rise to the double-double machine – she has 36 points and 19 rebounds on the bench this season – hasn't surprised sixth-year coach Richardson-Thornley.
"For one, she works harder and longer than others," Richardson-Thornley said. "Also, she has a one-possession-at-a-time mentality and she doesn't think about herself."
Bowman has also noted the increased awareness and support for girls' and women's baskets as athletes like Bird, Plum, Van Lith and herself thrived.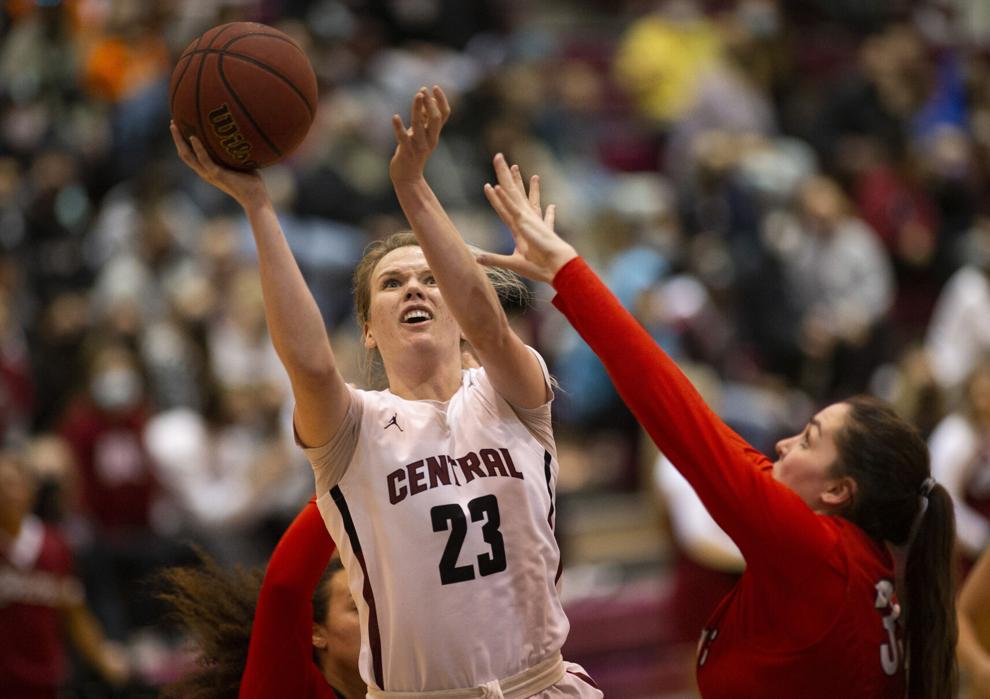 "There's a lot more support," she said. "It took a while to develop, but we volunteer at a local school here in Ellensburg, and I enjoyed it when kids came up to me with questions about our team and our program."
Having already graduated, Bowman said she's considering playing pro basketball abroad or maybe staying at Central next year to continue her graduate work in nutrition while she joins coach Mario Andaya's volleyball team.
"I loved the time I spent here," she said. "This is the most fun I've ever had."
Others, including Robin Andrea and Alyssa Goins, who coach at Yakima Valley College and La Salle High School respectively, expect the popularity of girls' and women's basketball to continue its upward trend.
"It's more mainstream now than it's ever been," said Andrea, who is beginning his second season at YVC. "And we here at NWAC are fortunate to have Bobbi, who is an absolute legend.
"Something that also helped in our situation was social media. Our girls don't necessarily watch the game on TV, although they watch it a lot more than they used to, they watch it on their phones. And it gives them the opportunity to network with each other."
Goins, meanwhile, coached the boys at La Salle for a year before taking over the girls' program in 2009 and leading the Lightning to two state championships. She is pleased with the increased recognition and participation regarding girls' baskets, but also recognizes that her sport faces an ongoing struggle.
"There will always be people who are against women's basketball for whatever reason," she said. "But I think girls' and women's football will continue to grow in popularity because we're getting better players and better coaches and the quality of the basketball they produce will continue to improve accordingly."