The chief marketing officer of live streaming platform Rad NFTV wants the world to know his group was doing NFTs before NFTs were NFTs.
Day 2 of the BSV Global Blockchain Convention in Dubai featured a presentation from Brooklyn Earick, CMO of Rad NFTV on the fascinating topic of Live Streaming & Blockchain. Earick put things on a self-deprecating note, explaining that he "didn't know there was going to be a makeup room [backstage]so take it all in because this is as good as it gets."
Earick got serious by citing Rad's origins as Littlstar, an immersive content distribution platform – virtual reality, 360° videos and no user-generated content, just big studios (Warner Bros, Disney, Fox, Sony, NBC, you name it) . – long before YouTube got into the 360° game.
The massive size of VR files forced Littlstar to rethink its operations. A few members of the team had "played around with bitcoin and blockchain" since the early days, while some of their engineers had peer-to-peer (P2P) experience at file-sharing site Limewire. The thought soon arose, "Why don't we combine these things?"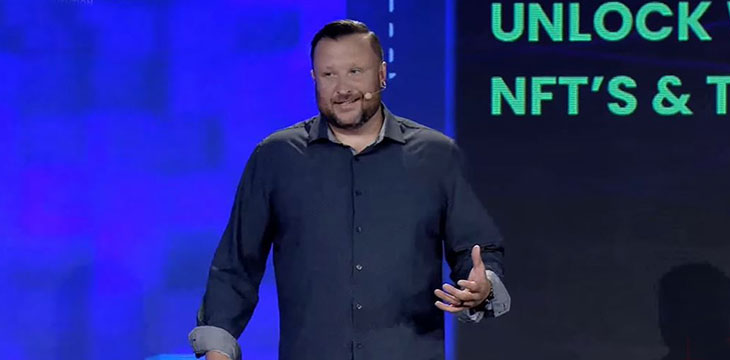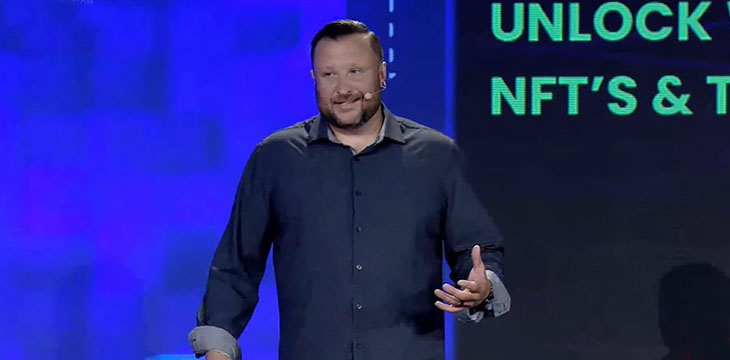 The result was a protocol called ARA that featured "P2P technology, blockchain to verify licenses, and a token for rewards." Littlstar users were encouraged to get involved as peers by helping host/distribute VR content and earning tokens in the process, leading to "a lot of great feedback from partners and people in the ecosystem".
But the VR industry soon stagnated, and with less content coming to the platform, Littlstar had to "make a decision about how to keep things exciting." To differentiate their offering — and gain access to devices like PlayStations and Android TV — they "began looking at NFTs and developers in general."
They recognized that ARA, with its P2P systems and smart contracts, "really were NFTs before NFTs were NFTs, so we had a deep understanding of how we could do this and the value we could bring to creators in general." Littlstar's network, now approaching half a billion devices, meant, "We kind of had the whole funnel of 'set your own terms, publish, and we have the distribution for you.'"
Now rebranded as Rad, Earick said they found that the NFT offerings from platforms like OpenSea, Nifty Gateway, and Coinbase (NASDAQ: COIN) "have nothing to do with video; It's monkey JPEGs and a few other things." Lessons learned from the immersive video world came in handy when Rad tried to make his mark on 8K resolution movies.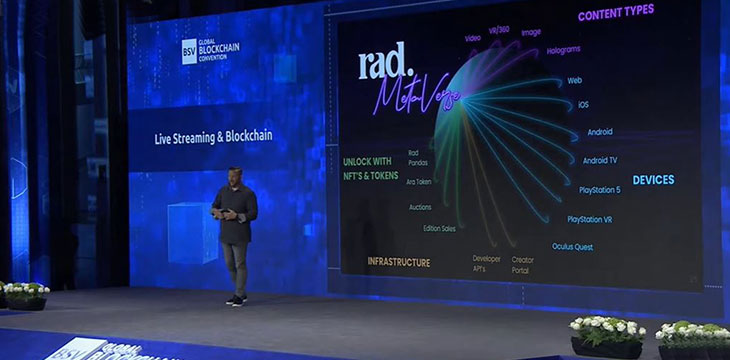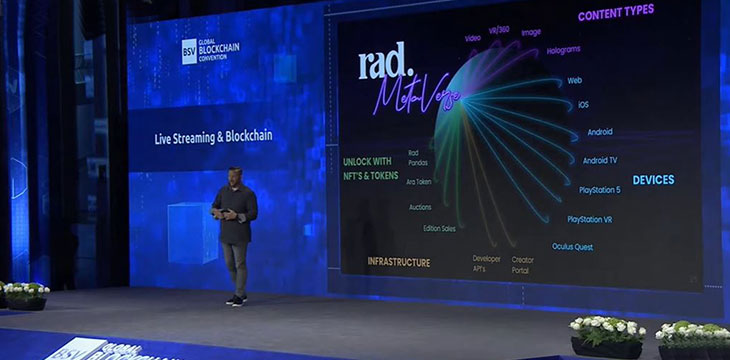 But soon creators came along and wondered, "What's up with these gas fees, gas prices are too high." Earick joked that his response was, "I don't know, ask [U.S. President Joe] Biden," but the creators' point was taken.
"We built ARA as that cross-chain manager and it's time to really make it cross-chain, so we started exploring some of the other chains and then we started looking at BSV ' Earick said
Earick said the developers of Rad "don't care what's under the hood, they want it to work, they want it fast, they want it cheap." Rad met with the nChain team and Earick said they discovered that BSV ticked all the boxes: "Inexpensive, fast and it worked."
Rad has since chosen to use BSV as "our ledger, our hard drive" to be "completely transparent with all of our developers." Whether wheel creators are publishing content on Ethereum, Solana, or any other blockchain, "we will align all of that on BSV."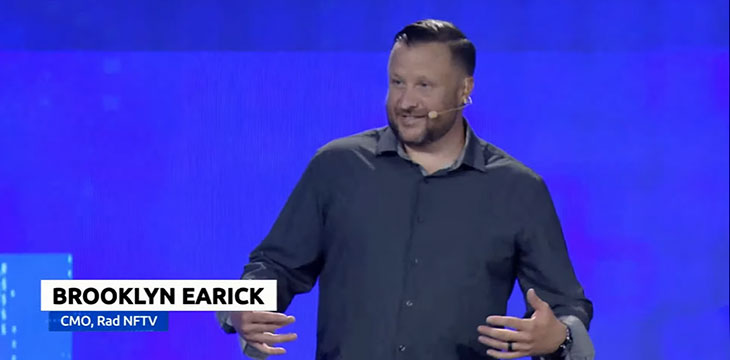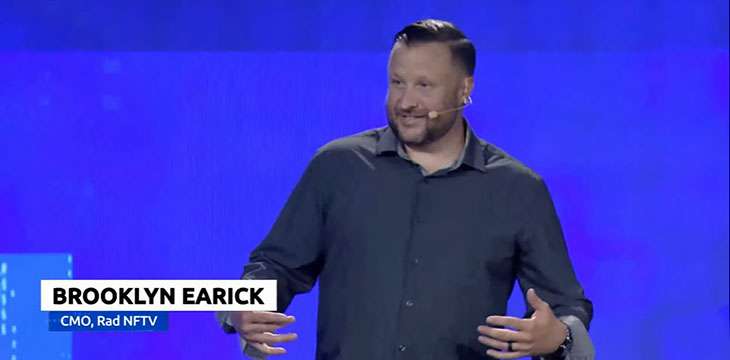 As developers try to release larger and larger files, Earick believes BSV will quickly differentiate itself from blockchain options in terms of fees, noting that the choice is, "Do you want to pay thousands of dollars or cents?"
According to Earick, BSV was "a big step forward for us because it allows us to go back to our partners and say, 'We now have the infrastructure to scale this, like at an enterprise level, and you don't have to wonder what gas charges are don't have to wonder what's clogging up the network that day."
Watch Day 1 of BSV Global Blockchain Convention Dubai 2022 here:
Watch Day 2 of the BSV Global Blockchain Convention Dubai 2022 here:
Watch Day 3 of BSV Global Blockchain Convention Dubai 2022 here:
New to Bitcoin? Check out CoinGeeks Bitcoin for beginners Section, the ultimate resource guide to learn more about Bitcoin – as originally envisioned by Satoshi Nakamoto – and blockchain.