FARGO — North Dakota State began its fall football camp this week and dedicated its new artificial turf field on Friday, August 5. The surface is in the shade of the indoor exercise facility under construction.
Bison senior offensive tackle Cody Mauch said the size of the new practice facility was a topic of conversation when the structure was built and is now nearing completion.
"It just became a joke. Every time we drove by, we'd be like, 'Hey, what's this thing gonna be? It's going to be huge.' We joked about it," Mauch said during his sixth season on the program. "It feels like six years have flown by. Seems like six years ago I was that little dude who didn't know what was going on, running everywhere. … Six years ago this (exercise facility) was unthinkable. It's cool to see the program developing like this."
The bison opened fall camp Thursday and held their first official practice session at Dacotah Field before moving to the new practice field on Friday. NDSU will open the regular season on September 3 at 2:30 p.m. against Drake at Gate City Bank Field in the Fargodome.
Below are pictures from the opening days of fall training: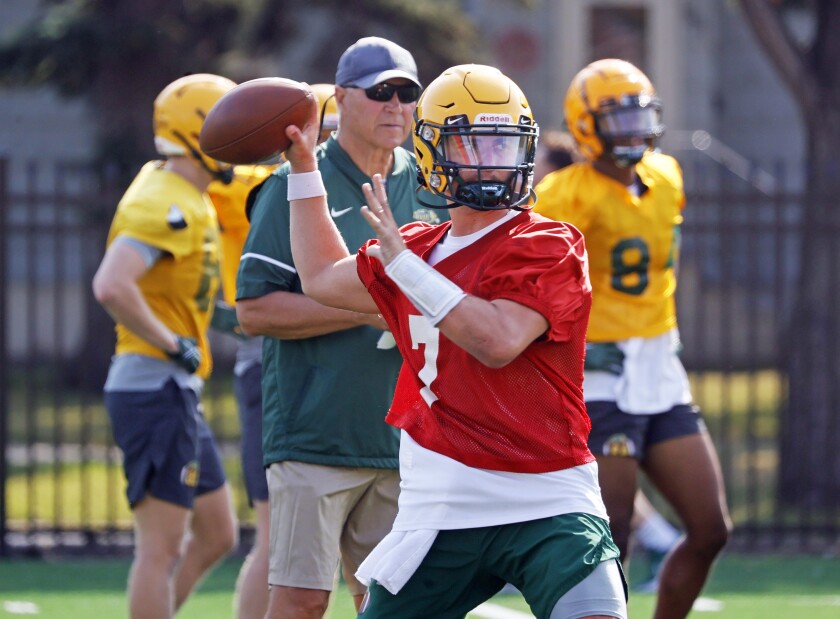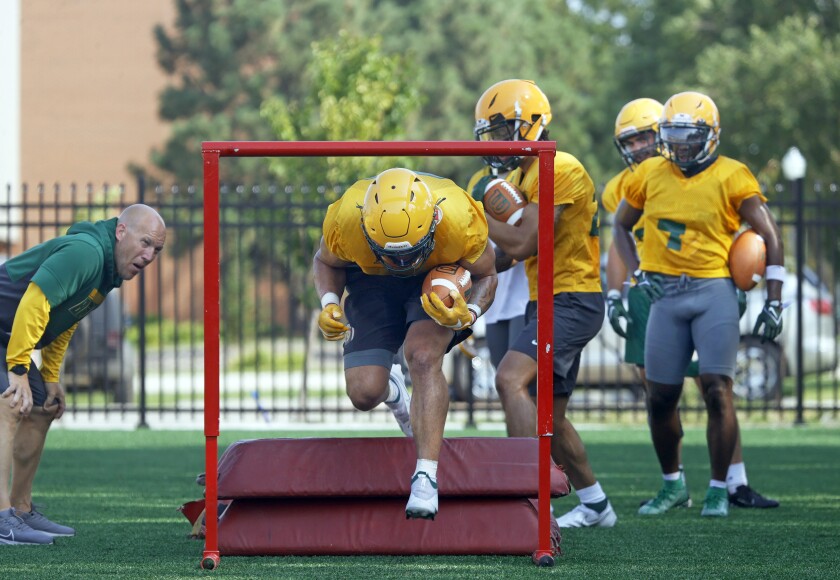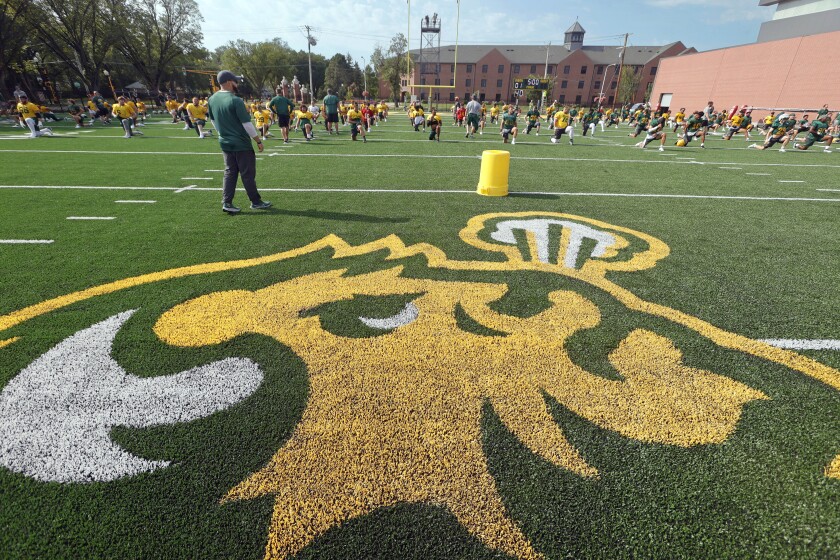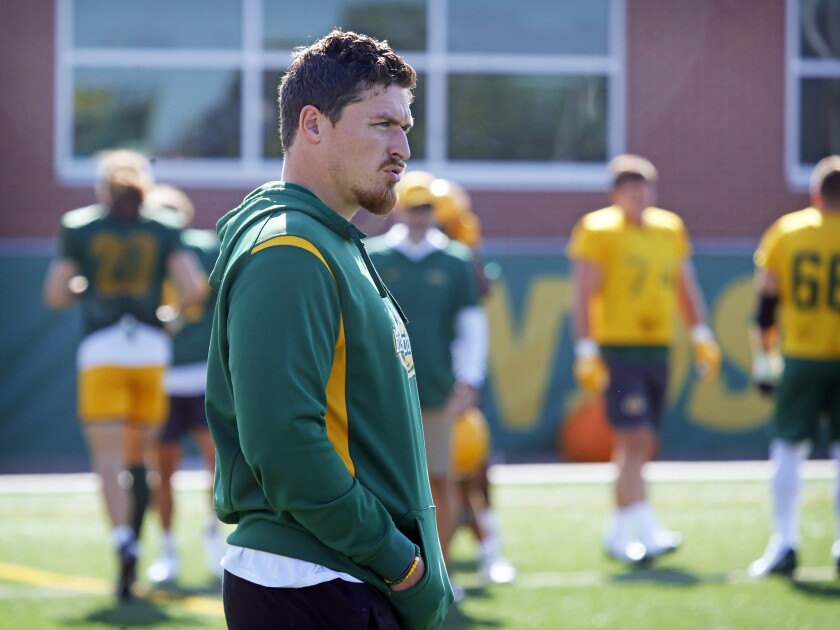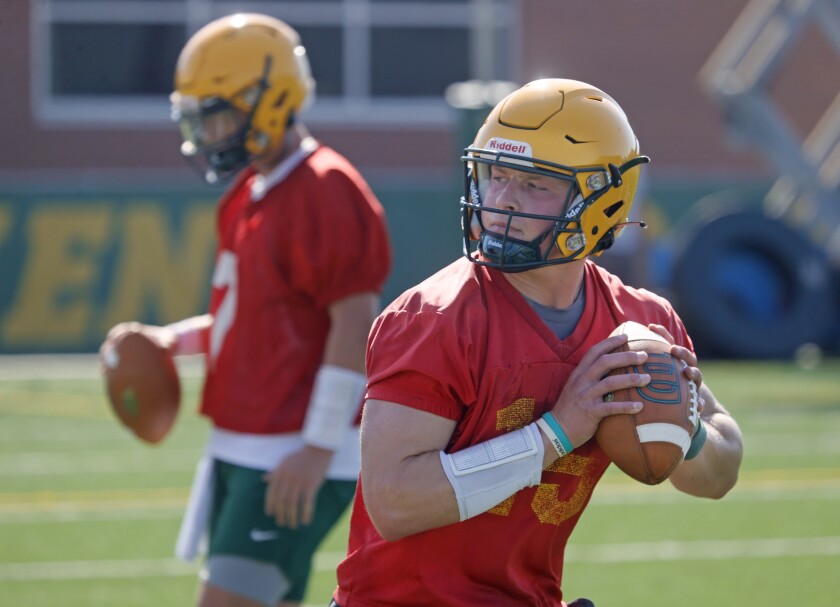 window.fbAsyncInit = function() { FB.init({
appId : '609251773492423',
xfbml : true, version : 'v2.9' }); };
(function(d, s, id){ var js, fjs = d.getElementsByTagName(s)[0]; if (d.getElementById(id)) {return;} js = d.createElement(s); js.id = id; js.src = "https://connect.facebook.net/en_US/sdk.js"; fjs.parentNode.insertBefore(js, fjs); }(document, 'script', 'facebook-jssdk'));