Police are searching for a giant red spoon stolen from outside a Phoenix-based Dairy Queen last week.
The 15-foot spoon — a signature of the national restaurant chain — was found dead, according to a report by Sgt. Brian Bower, a public information officer with the Phoenix Police Department (PPD).
Officers were taken to the scene at 51st Ave. and Thomas Road in Phoenix, where a caller indicated the spoon statue had been stolen from a Dairy Queen store, the PPD confirmed to FOX Business.
DAIRY QUEEN RECOGNIZES THE BEGINNING OF SPRING WITH FREE CONES
The large "DQ spoon" prop can only be seen on the outside of the newest restaurants built or renovated in recent years, Amie Hoffner, corporate communications director at Dairy Queen, told FOX Business.
Just got back from PD. Open your eyes 👁️:

Just in case anyone sees, a 15ft spoon statue has been stolen from a Dairy Queen at 5100 West Thomas Road. It should stand out. Corporate headquarters is pretty upset about this.

— Sal DiCiccio (@Sal_DiCiccio) March 25, 2023
Sergeant Melissa Soliz of the Phoenix Police Department's Office of Public Affairs told FOX Business that the suspect or suspects are still open and no additional information can be provided at this time.
She added that there was "limited surveillance" at the scene of the incident and that the case had been turned over to a property crime detective for review.
Phoenix City Councilman Sal DiCiccio tweeted shortly after the incident was reported.
"Just from PD. Pay attention: Just in case anyone sees, a 15ft spoon statue has been stolen from a Dairy Queen at 5100 West Thomas Road. She should stand out. Corporate headquarters is quite upset about this," DiCiccio wrote.
COMPANIES TAKE DRASTIC MEASURES TO PROTECT AGAINST LARGE-SCALE SHOPPING AND ORGANIZED CRIME THEFT
While someone taking off with a giant red spoon might sound like a joke, stealing business signs is serious business, Soliz said.
In January, Phoenix police arrested a man in connection with the theft of a bronze statue belonging to the Make-A-Wish Foundation, according to Soliz.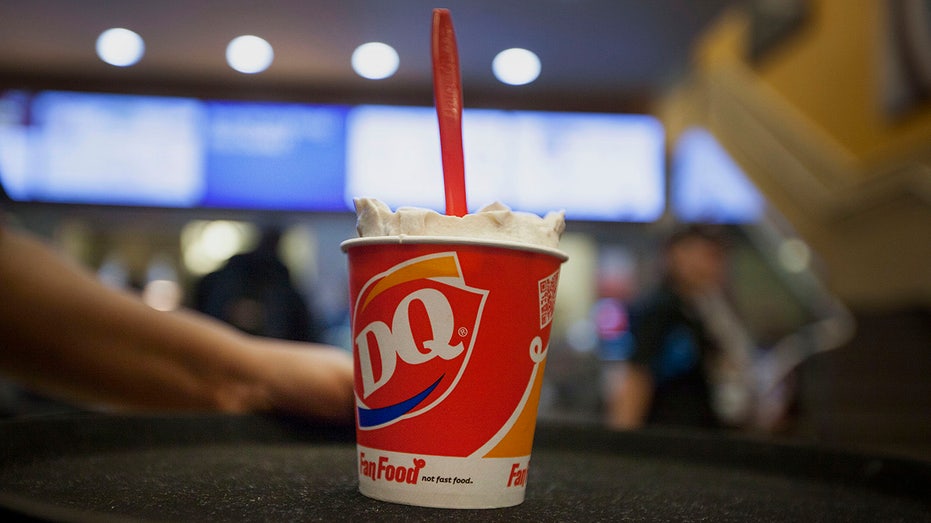 "It was a very expensive statue," Soliz said.
"They actually caught the suspect and he admitted to stealing the statue," she added. "So I wouldn't necessarily say [this] it was a joke."
US CAR THEFTS OVER 1 MILLION FOR THE FIRST TIME SINCE 2008
Soliz said there was no evidence the two crimes were linked.
The iconic "DQ Red Spoon" is served with Dairy Queen treats like blizzards and banana splits, according to Hoffner.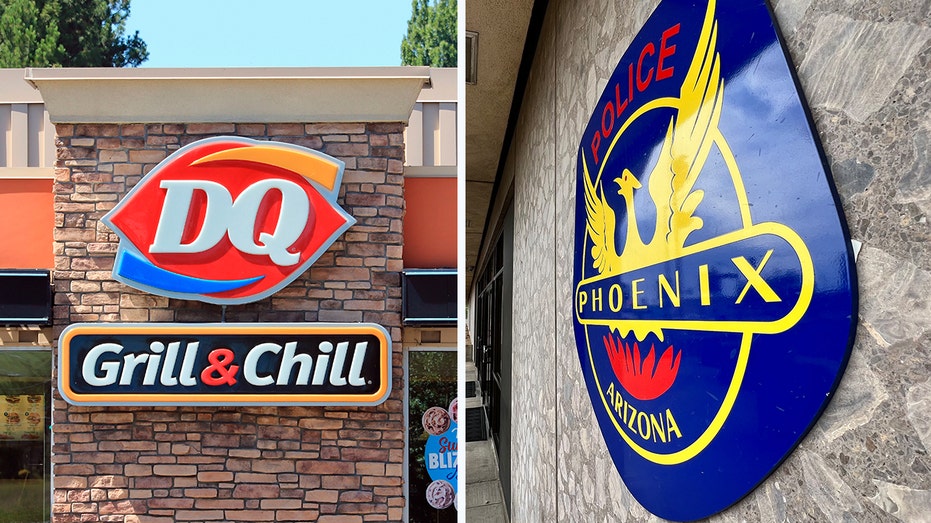 FOX Business has reached out to Dairy Queen's corporate headquarters for comment.
GET FOX BUSINESS ON THE GO BY CLICKING HERE
Anyone with information about the stolen red spoon is asked to call the Phoenix Police Department at 602-262-6151.