The director of a child protection service has apologized to Zoe Duncan's family and told the Tasmanian Commission of Inquiry that it was clear she had been sexually abused and the inquiry should have established this.
WARNING: This article contains content that some readers may find disturbing.
Core items:
The director of Tasmania's Child Protection Service says Tiffany Skeggs' testimony in the sexual abuse inquiry was "something that affected me more than most things I've heard in all my 18 years of work [child safety]"
CSS's Claire Lovell says she cannot understand many of the responses from those responsible to the complaints made by Ms Skeggs and another victim, Zoe Duncan
Ms Lovell has acknowledged failures by CSS in dealing with Ms Duncan and Ms Skeggs
Child Safety Services (CSS) chief executive Claire Lovell also used her time on the commission's witness stand in Launceston to apologize to Tiffany Skeggs, saying CSS should have protected her.
The Commission of Inquiry into the Tasmanian Government's response to child sexual abuse in institutional settings has heard of disastrous failures at Launceston General Hospital in dealing with notorious pedophile nurse James Geoffrey Griffin and the fallout from revelations about him.
On Sunday – although the commission hearing is ongoing – the Tasmanian government announced a review of the hospital's management, citing the likelihood of "significant changes in leadership roles".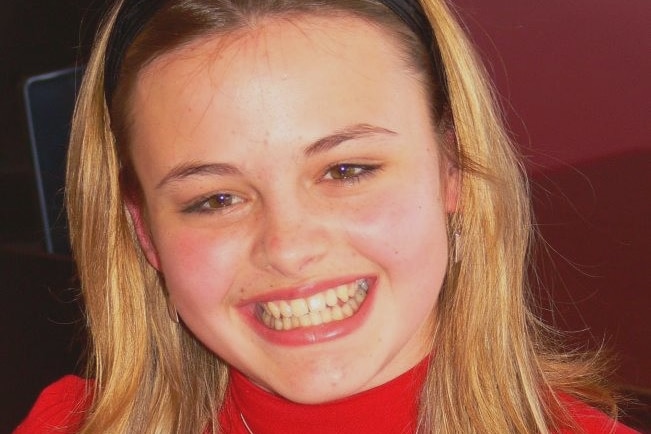 The case of Zoe Duncan
In 2001, 11-year-old Zoe Duncan was admitted to Launceston General Hospital (LGH) after suffering an asthma attack.
Her parents, Craig and Anne, previously told the commission that Zoe had told them she had been molested by a male doctor while she was there.
The Duncans immediately informed the hospital – but CSS was not notified for nine days.
Police were not notified until five months after the incident. It was the Duncans who reported it, believing the hospital wouldn't.
Both investigations found their claims to be unfounded.
On Monday, Ms Lovell was questioned about the investigation, which was conducted before she started working at CSS.
Ms Lovell told the commission she was concerned the report accepted the doctor's account of Zoe's when the doctor denied the allegations, although he did not know the full extent of them.
She said there was no reason not to believe Zoe.
"It appears that she has consistently and clearly disclosed that she was sexually abused. There doesn't seem to be any reason to discredit that," Ms Lovell told the commission.
"Normally, you can't put much stock in denying allegations of child abuse … asking someone whether or not they did it is pretty unlikely to get the truth out."
Ms Lovell told the commission that while this did not mean there was sufficient evidence to charge or convict, she felt the report should have been reasoned.
"This is a very bad result … for Zoe and her family and I am very sorry that they experienced it. I'm so sorry that happened."
Zoe died of epilepsy in 2017 at the age of 28.
She had refused to return to the LGH for treatment.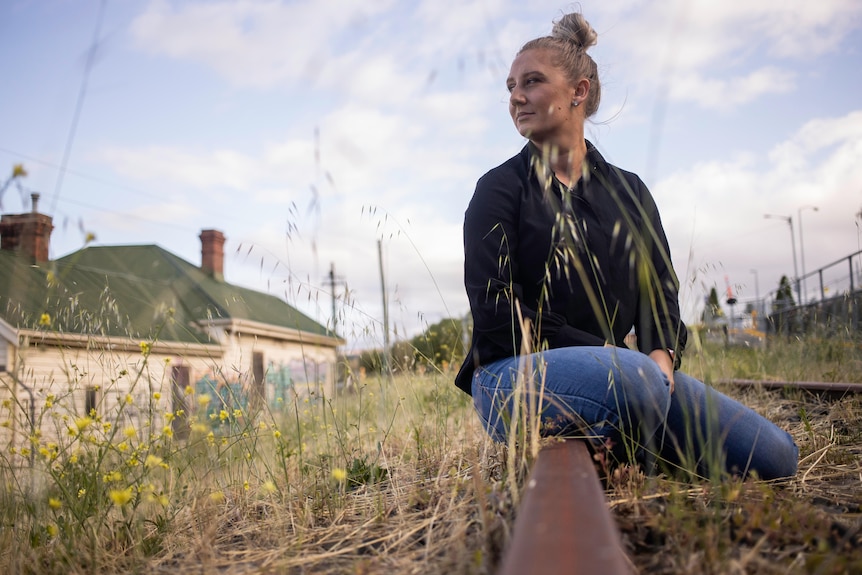 Tiffany Skeggs
Ms Lovell was also questioned about CSS's contact with Tiffany Skeggs in 2013.
Ms Skeggs told the commission last week she had been groomed and abused by Griffin for several years.
The abuse began around the age of 12 and continued throughout her teenage years.
She told the commission that in 10th grade she received a call from CSS about Griffin.
The person on the phone, she said, was concerned about reports that she was sitting on Griffin's lap at netball games and warned her the behavior was inappropriate.
CSS spoke to Griffin, then they closed the case.
In its report, CSS listed that there were already concerns in 2009. This related to allegations that Griffin had pulled up the skirts of young girls on the Spirit of Tasmania. The officer went no further.
Ms Lovell told the commission it was clear the case should be investigated further.
"You missed the pattern and the story," she said.
"I think that's very wrong. The information should have been collected and it was an accident."
When asked what she would say to Ms Skeggs, Ms Lovell said she was "very, very moved" by her evidence last week.
"I found it incredibly brave and it's something that has influenced me more than most things I've heard in all my 18 years of CSS work," she told the commission.
"She described a level of detail that I believe can only enhance our understanding of child sexual abuse and the manipulations that occur in children, the difficulties they understandably have as children to realize what is happening.
"The strongest learning comes from people like Ms Skeggs, who can really describe what it's like to be in it and how much control is exercised.
The commission is holding hearings in Hobart and Launceston until August 19, with live streaming available.
Posted , updated