The University of Georgia has routinely modernized its athletic facilities in recent years, with several other projects still in the works. One of these projects, which will directly affect a number of fans who attend football matches, reached an important step this week.
On Thursday, the UGA Athletic Association board of directors approved a $68.5 million renovation project that will include improvements to the south side of Sanford Stadium. The project will result in a number of significant changes on this side of the stadium, including more ticket lanes to speed up matchday entry for fans, additional toilets and concession stands, wider concourses, a relocated press box and more premium seats for high-end donors .
"It's an area of ​​the stadium that hasn't been touched. You know, our stadium was built in 1929. We added and added and added, but nothing has changed in terms of infrastructure on the south side. Now that's changing with this project," Georgia senior associate athletic director Matt Brachowski told the board on Thursday. "For the fans sitting on the south side, it's going to be a transformation to be able to get from side to side, run to the toilet, go to the concessions and get back to the game as soon as possible."
Brachowski explained to those present that the renovation will take place in two phases. The expansion of the Gate 9 plaza and 100-story concourse, as well as the increased number of restrooms and concessions in this area, will begin this December with an estimated completion date of August 2023, just in time for the 2023 football season. The second phase – which will mark a new 200 -level club and new 300-level toilets, concessions and suites, as well as a new press box – scheduled to start in December 2023 and to be completed in August 2024.
Here is the south side of the stadium today: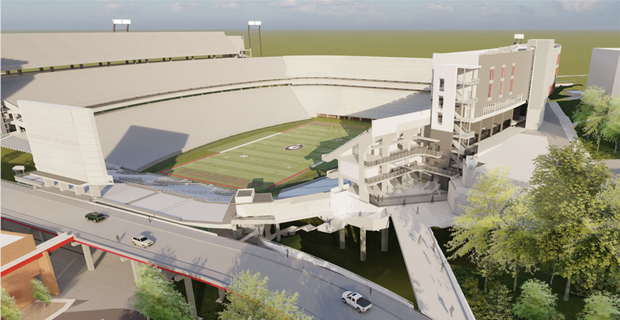 This is what the south side will look like after phase 1: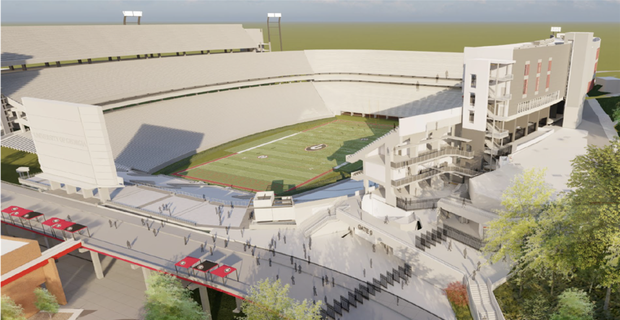 This is what the south side will look like after phase 2: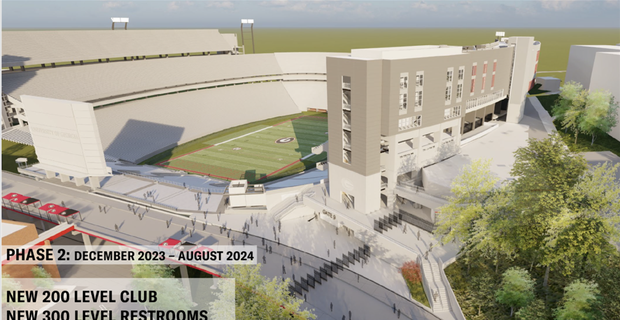 The Bulldogs' latest stadium project is multi-faceted, and it's easy to get lost in all the improvements and new features that will result. Here's a closer look at the biggest changes after the project's completion in August 2024: